VINYL COVERINGS BY MEL LLC.
some may have you covered
We keep you covered
Hello Mel :
Got my cover on Monday but it had been raining up until Wednesday so finally put it on this morning. Fits really good and looks great. Very nice work.
Bauch
Received the cover today.
Absolutely perfect!
Fits great and looks awesome. Thanks. Scott
I just received the cover yesterday and installed it today. FANTASTIC work! It is very nice and I will recommend you to everyone I can. Thanks!
Mel, Received the cover and it looks and works perfectly.
Thank you.
We're excited to recommend you to our friends and neighbors.
Best,Marty and Karen Kurtz

Mel I'm very happy to recommend you because you give great service and use great materials. JJJ
Cheers Lynn
Cover fits great, thanks a lot.
Chip
Thanks Mel. I have received the cover. It looks and fits great. This was
the quality I was hoping for. My cover from the factory did not even last two
years. If the boss (wife) approves, I may have you make a matching cover for a
teak side table. I'll send measurements. Bob
Papa Tom
says:
I have three grill covers
purchased from Mel and I am extremely
pleased with them. The
first two have been in the Texas sun
continuously for over
four years and are good as new, no
stiffness, fading,
cracking, staining or anything bad at all. They
were all custom made and
fit well.
mels makes the best pit covers,
I have three that I guess are now 4-5 years old
and if I'd scrub them they'd be like new.
Thanks for the pixs MelJ GreatJ

Please go ahead and make the cover but – after thinking
about it – don't repair or return the cover I sent. As good as your product
is, I will never need it.
Thanks again. . . Mike

Hey Mel,

Got the cover and it looks great!

Thank you for a job well done.

Al K.

Mel:
It fits perfectly!!! Thank you so much!

Mike
I purchased one of your covers for my grill in June 2004. It's hard to believe. The cover is still in great shape, although I have not used it for the past year. I purchased a new grill and my current cover fits OK although it is a bit short.

Thanks,

Brenner Fuller
​Mel,
Just wanted to let you know I received the cover last week and it fits like a glove. Thank you so much for a quality product, I've already passed your contact info onto a couiple of friends.
Thanks again,
Robert
Mel,
I have out of town on business and when I got back home, I found my new pit
cover waiting for me. WOW is the first thing that comes to mind, thank you
is next. I enclosed a couple of photos that you are more than welcome to use
as you see fit.
Another happy Cover's by Mel customer.
Bobby

Hi Mel,

Received the cover yesterday.
It looks and fits GREAT! I couldn't be happier. Thank you so much!
Have a great weekend!

John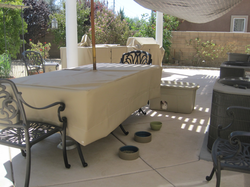 Mel,

Your table cover came out perfect. Our freinds have a new retreat for hot
Summer days and Winter rains!

Thanks again....Steve
---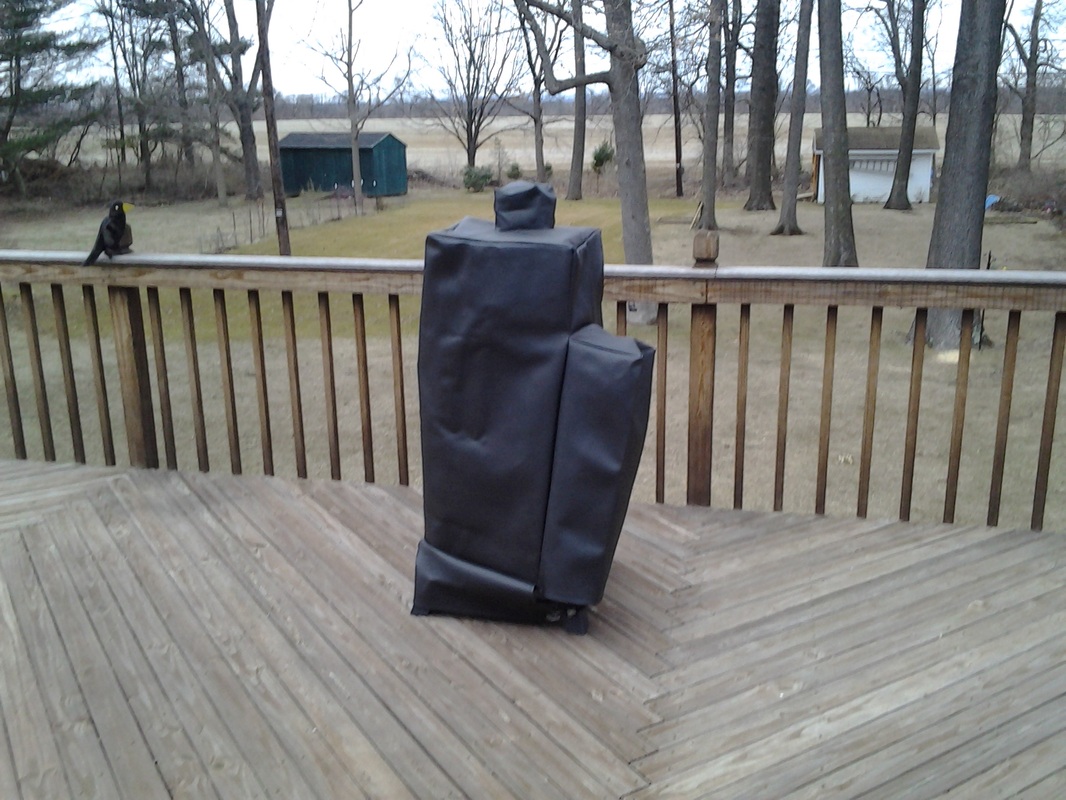 Mel,
Here is a picture of my new cover installed on my smoker. Doesn't it look
great, couldn't of done it with out you.
Thanks so much
Roy


PS: looking at one of your grill covers:-)




Got the cover
and put it on today…. WOW! Thanks for a great cover and perfect fit! A good
friend of mine should be contacting you soon for a cover just like mine for his
Lynx, except his is one size smaller. Thanks again!


Mel: I received my covers today and all I can say is wow!!! both are great.
I have a friend who I think really needs some covers he is on
vacation when he gets home I think you will be getting some additional orders.
Thanks again pat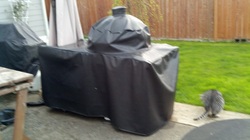 Mel,

The cover arrived, thank
you.

I attached a picture of the
cover on the table.
The fit is very good,
better than the picture leads you to believe.

Best of all, it passed the
water proof test as it rained quite heavily after I put it on.

Thanks again,
---
Mel, I got my cover yesterday and was extremely pleased! Thank you so much!

Prior to receiving it, I had some reservations in terms of what the quality
of the material would be, but I was blown away by how heavy the vinyl was and
the nice backing. Nice work, Mel!
I'll probably be placing another order with you in the future!

Hi Mel,

The cover couldn't fit or look better. Did you go and buy a
grill to make it fit so well? The Chinese cover from Lodge was about $16
not including shipping and yours was $27 including shipping. It is worth
every penny to get something made in USA that I will only have to buy one
time. Did you contact Lodge and did it sound like they would be interested
in your covers? Thanks,

Rick
Both covers fit VERY GOOD, LOOK GOOD, and are made of a heavy duty
material. They are just what I am was looking for! Thanks, PJ
Good morning!


My old grill lasted 14 years before it turned into junk. The cover I bought from you is still performing great, however!

I'd like a new custom form fit grill cover for my new grill. Dimensions and a drawing are attached.

Troy K.

​
Hi Mel,

I wanted to let you know that I received my grill cover today!
Excellent fit and quality! Thank you very much for the fast service and
delivery. I'll be sure to let folks know about your
business!

Sincerely,
Tony McCall



Mel, I just wanted you to know the grill cover fit is FANTASTIC.
It is a true custom fit and I'll be proud to show it off.
The stitching , how it hangs is just perfect.
And.....the emblem just puts it all together.

I sent pics of the banner for my son and he sends his gratitude for your
recognition and his sincere THANKS!!!! (I'll put it in the mail to him Monday).

So with that said, I'll promote your craftsmanship when ever and where ever I can.

I'll take pics next week and send them. I want it to hang a little while to allow some of the
wrinkles to come out so the pics do it justice.

From a more that satisfied customer for your attention to detail and kindness all I can say is
THANK YOU!!!!!!!
Lee 3-20-17





Mel,Thank you so much for your fantastic customer service. Makes me happy to know there are good people left out there. Thank you for taking the immediate time to patch and fix the bottom of my cover. I hope I can generate some business your way by talking you and your product up to my neighbors and friends.Thanks Again,Brian


Mel-
I received the cover today. Fits perfectly and looks great. Very happy.

Thanks,
Matt



​Mel - HOLY CRAP!! You nailed it with this cover!!! It looks so amazing. When I was first putting it on, I was a bit nervous cause it wasnt going on right - then I realized it was folded funny in the back. Got it all straightened out and it couldnt be a more perfect fit. It really cleaned up the look of my deck.


Thank you so so much!!!!

Tyson
​